September 28, 2018
Supreme Court to decide today on Elgaar Parishad, Sabarimala temple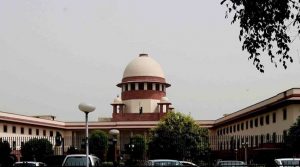 Source-indianexpress.com
The Supreme Court on Friday will decide whether or not to release the five arrested activists in the Elgaar Parishad case and hand over the probe to a special investigation team.
Activists Varavara Rao, Vernon Gonsalves, Arun Ferreira, Sudha Bharadwaj and Gautam Navlakha have been under house arrest since August 30 after they were held by Maharashtra Police on August 28 while probing an alleged Maoist link to a meeting of the Elgaar Parishad in Pune on the eve of the January 1 violence in Bhima Koregaon.
On September 20, the apex court had reserved the order on a petition filed by historian Romila Thapar and others seeking a special investigation of the activists who have been under house arrest.
A bench of Chief Justice of India Dipak Misra and Justices A M Khanwilkar and D Y Chandrachud had asked the police to hand over the complete case diary.
The Maharashtra police had produced additional letters to establish Moist links of the accused even as the petitioners described it as "cooked-up evidence".
Sabarimala Ayyappan Temple verdict today: 
The apex court Friday would also deliver its verdict on the entry of women into Sabarimala temple in Kerala. A five-judge bench led by CJI Misra and comprising of Justices R F Nariman, A M Khanwilkar, D Y Chandrachud and Indu Malhotra is examining the legality of prohibiting women between the ages of 10 and 50 from entering the temple due to "impurity".
The Supreme Court had reserved its order in the petition filed by five women lawyers on August 2 this year.
The group of women had moved the apex court after the Kerala High Court had upheld the restriction on women and ruled that only the priest had the deciding power on traditions.
Senior Advocate Indira Jaising, representing the petitioners, appealed to the top court that the restrictions were against Article 14, 15 and 17 of the Indian Constitution.