July 26, 2018
Supreme Court nod to better aid for sexual abuse survivors
Source – hindustantimes.com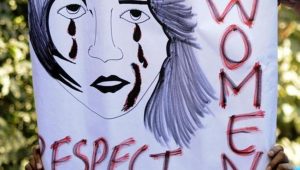 The Supreme Court (SC) on Wednesday approved National Legal Services Authority (NALSA)'s scheme to provide compensation to women, who are "victims/survivors" of sexual assault and acid attacks.
A bench of justices M B Lokur and Deepak Gupta ordered the Centre and states to implement the scheme that offers minimum Rs 5 lakh as compensation. "We expect the Union of India and States to implement the scheme in letter and spirit," the court said.
The judges noted the scheme did not incorporate monetary assistance to minors. They asked that suitable modifications should be made so that aid can be extended to victims of child abuse — both boys and girls.
The scheme will substitute the existing compensation guidelines the states have formulated. The non-uniformity in these guidelines prompted the top court to seek a comprehensive scheme from NALSA.
The judges were surprised when they learnt that compensation varied from state to state. For example, a woman sexually assaulted in Goa was entitled to a higher compensation than the one in Jharkhand.
The fresh scheme would help women and their families, who lack resources, to pursue litigation.
Senior advocate Indira Jaising, who is assisting the court as an amicus curiae, pointed out that victims often give up midway even before a trial ends and said this was one of the main reasons for acquittals in sexual assault cases.
A survivor or her family can now approach the state or district legal services authority with a copy of the First Investigation Report (FIR) and medical report for claiming the aid.
According to the scheme, a survivor of gang rape in any part of the country will now get a minimum compensation of Rs 5 lakh and up to a maximum of Rs 10 lakh.
In case of rape and unnatural sexual assault, the survivor would be entitled to a minimum of Rs 4 lakh and a maximum of Rs 7 lakh compensation. A survivor of acid attack would get a minimum compensation of Rs 7 lakh in case of facial disfigurement. The upper limit would be Rs 8 lakh.
If a survivor suffers over 50% burns, a minimum compensation of Rs 5 lakh would be given. The maximum would be Rs 8 lakh. If a victim of gang-rape dies, then her family will receive compensation for both sexual assault and murder.
Similarly, the scheme also provides for compensation amount in cases of acid attacks where the injury is less than 20%. It provides for Rs 7 lakh maximum compensation for victims of burn cases.