February 23, 2019
Women's panel petitions SC over shelter for on-the-run couples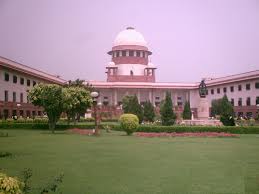 Source- telegraphindia.com
The Supreme Court on Friday sought the response of the Centre and the Delhi government on a plea by the Delhi Commission for Women (DCW) for security and shelter for 12 inter-caste and inter-community couples allegedly facing threats of honour killing from their family members and vigilante squads.
A bench Justices A.K. Sikri and Abdul Nazeer issued notices to the governments asking them to respond within two weeks.
The DCW has submitted that the fundamental right of the couples to choose their life partners as envisaged under Articles 19 (free speech and expression) and 21 (life and liberty) of the Constitution had been violated.
The commission, without disclosing the names of the couples to ensure their safety, said it had recently rescued them from an "unlicensed, unauthorised lodging illegally run by an NGO called 'Love Commando' who were extorting money by blackmailing (them)".
The alleged owner of Love Commando, Sanjoy Sachdev, has been arrested, the DCW said.
According to the DCW, the runaway couples are all majors and had married in the past few months, sparking opposition from either their families or local communities or khap panchayats. The commission said the couples could become victims of honour killing.
The couples hail from places such as Gwalior, Agra, Jaipur, Ghaziabad, Bareilly and Delhi.
The DCW submitted that after rescuing the couples from Love Commando, it had relocated them temporarily to various government shelters.
However, since the DCW is not equipped with sufficient manpower, facilities and security arrangements, it is not in a position to provide accommodation to the couples for long considering the legal and security implications.
"It is submitted that the petitioner (DCW), as per the available resources, have accommodated women in the authorised shelter homes and the men are housed in temporary accommodations arranged by the commission," the petition said.
The commission recalled the apex court judgment in the Shakti Vahini Vs Union of India (2018) case in which the Centre and all states and Union territories had been told to take preventive steps to combat honour crimes.
However, the judgment did not provide for any shelter facilities for runaway couples, the DCW said, urging the court to pass appropriate directions to all states to make such facilities available.